Introducing the Escape Hub Series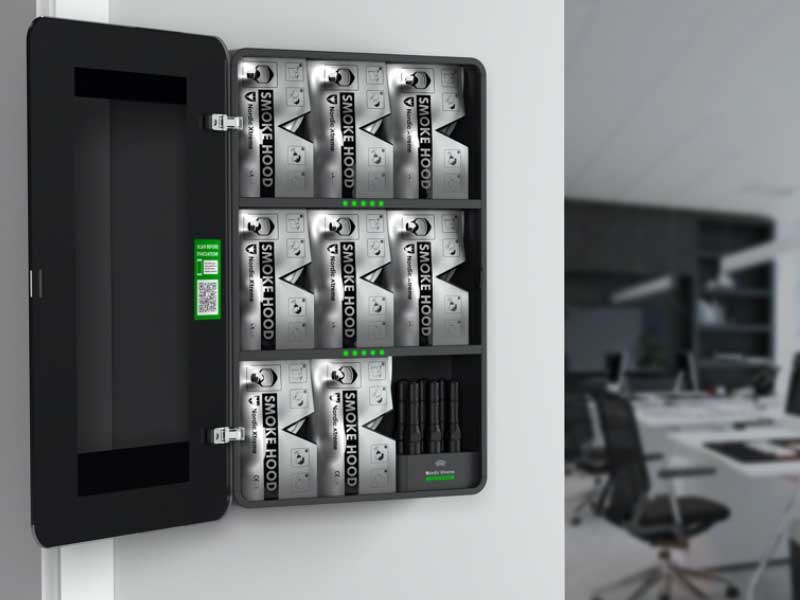 Nordic Xtreme is currently working on an industrial-grade cabinet that can store critical evacuation equipment like NX Hoods and flashlights in private homes, offices, high-rise buildings, or other public buildings.
The new product will feature a modern and discrete design that blends in with a modern interior. It's a modular system in three sizes and flexible mounting options.
The biggest version will feature Active mode, which will light up the cabinet in case of an alarm. On the inside of the cabinet, there is a QR code where you can download the building evacuation plan, receive critical info during the evacuation and establish a dialogue with the evacuation leader
The new cabinet will become available later this year.