Extreme protection for extreme conditions
Escape Hoods designed for emergency protection and visibility
Define what protection your work requires
Choosing the proper Escape Hood, you need to know what environment you will use it for. Nordic Xtreme escape hoods cover many areas, from protection against vapours from petrochemical liquids to chemical gasses and smoke generated from building fires.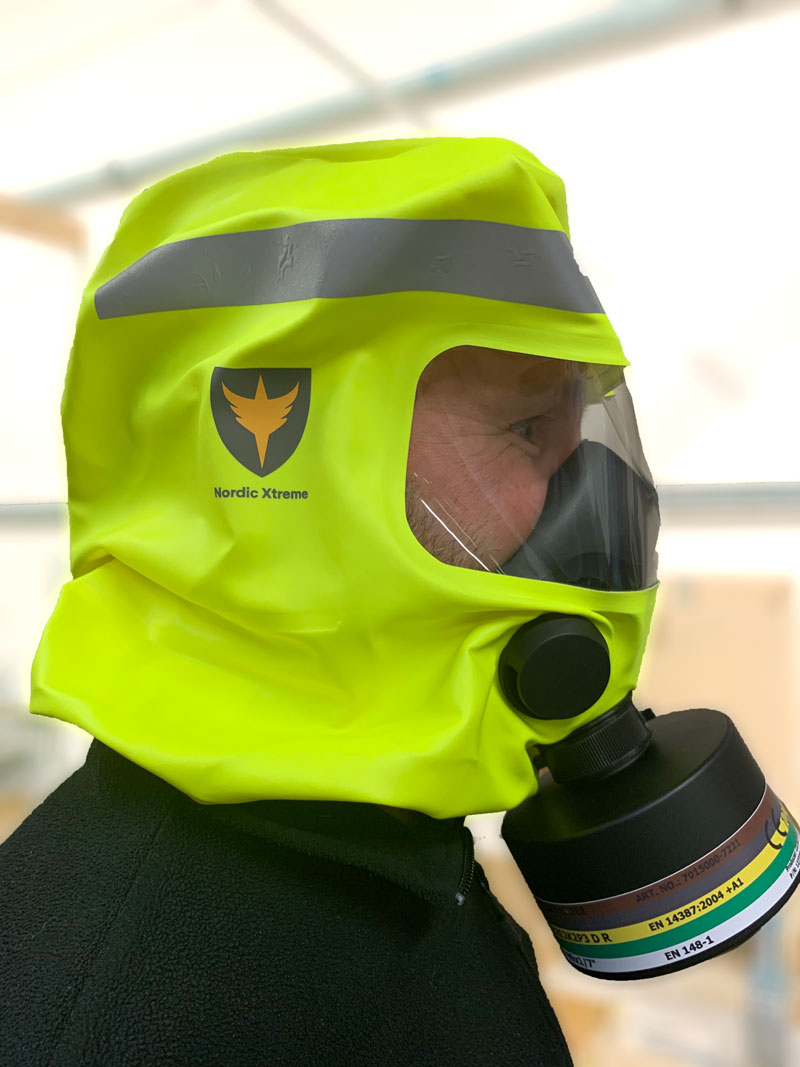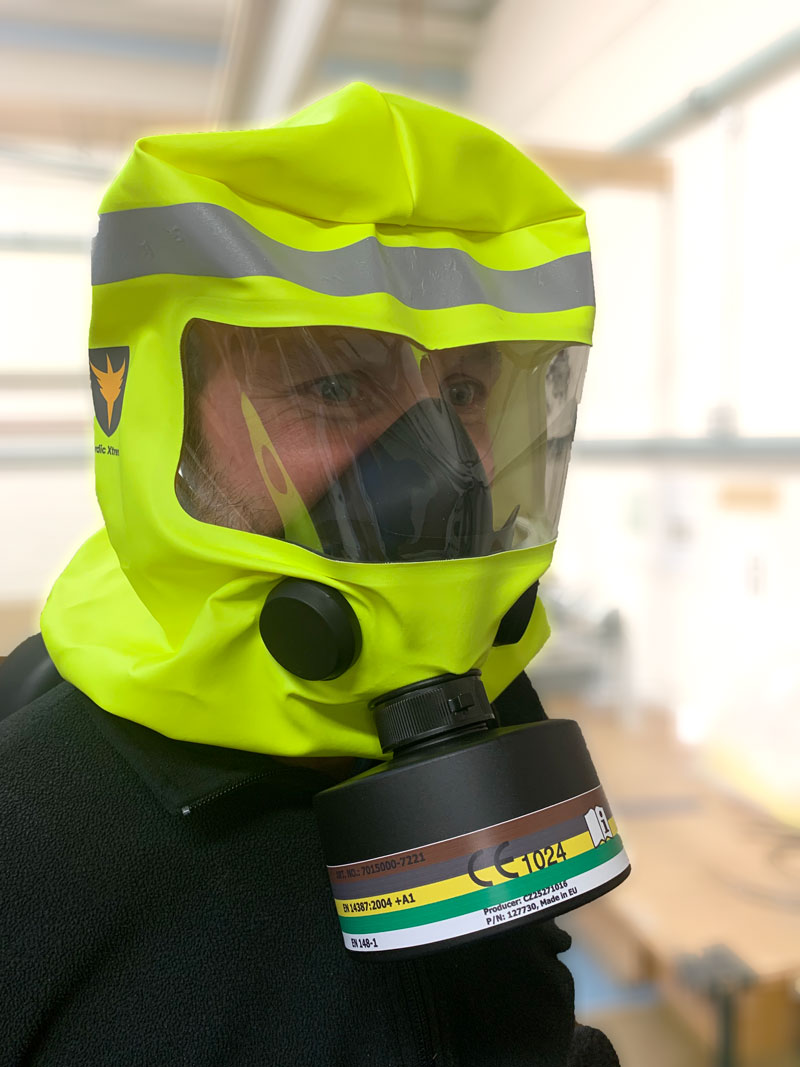 Choose the right protective hood
Our Escape Hood Xtreme is tailor-made for protection against gasses from petrochemical liquids and other poisonous gasses. The hood is developed to exceed the most demanding requirements and can withstand concentrations above 1000 ppm (parts per million). The extreme low leakage, combined with a high-class filter, delivers a significantly longer action time and better protection against higher concentrations of dangerous substances.
INDUSTRIES:
Agriculture
Chemical manufacturing
Evacuation and protection systems
Maritime industry
Military
Oil and gas
Pharmaceutical manufacturing & laboratories
Refrigeration technology
Transportation
Waste management